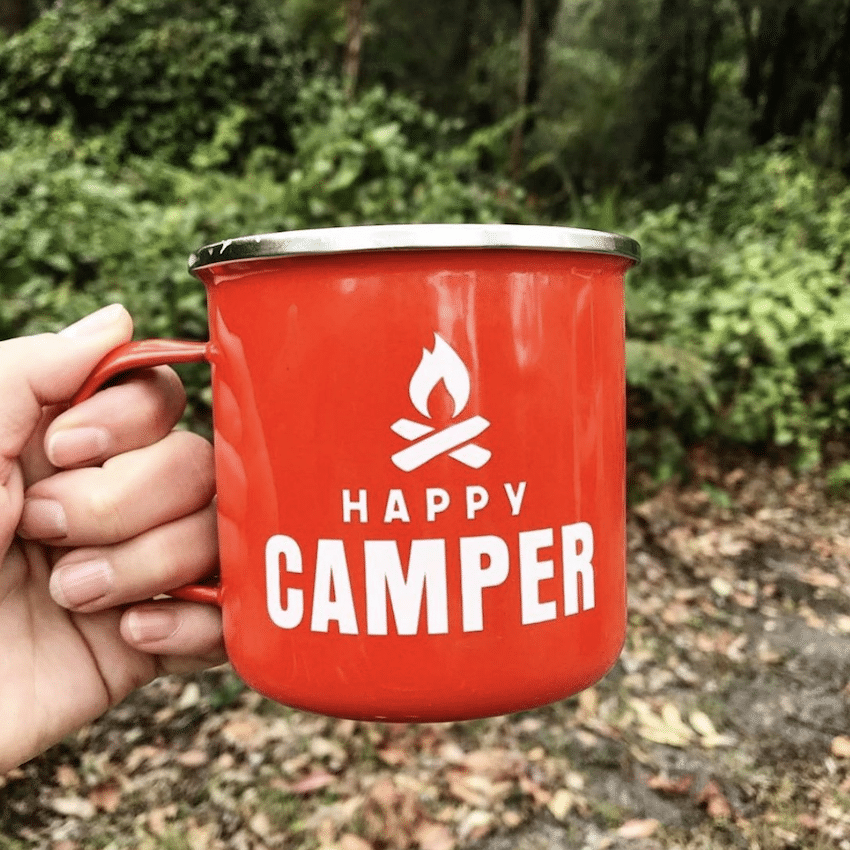 The Australian outback is a sprawling landscape of ever-changing scenery and hopping into your 4WD is a spectacular way to truly experience every nook and cranny.
As simple as it sounds, adventuring through the Australian outback can be hazardous and sometimes even treacherous, especially if you are unequipped.
So how do you prepare yourself for such an adventure?
With basic camping and survival gear, of course! Whether you're a novice or an experienced 4WD adventurer, here are 8 essentials that you'll need for your next outback journey.
1. Quality Sleeping Gear

Australia's weather can often be unforgiving, so it's always best to prepare for the worst. Firstly, you want a high quality, well secured tent that isn't going to blow over or leak water, as well as a comfortable mattress and a warm sleeping bag. Sure, it might be stinking hot during the day, but you can bet that Australia can reach subzero temperatures at night, so be prepared!
2. Reliable Cooking Equipment
It's so important to pack appropriate cooking equipment. With the right tools and utensils, you'll be able to easily create delicious camp-side cuisine to feed the whole family. Ensure you carry a spare burner that can screw directly into an LPG bottle in case you ever have a failure on the main stove.
3. First Aid Kit
When camping, anything can happen in the blink of an eye, so it's always best to go about your trip with a fully supplied first aid kit. Some items to consider packing include insect repellents, bandages, a snake bite kit and disinfectants.
4. Clothing and Personal Hygiene
This is an obvious one, but it happens more than you think, and that's packing the wrong clothing. The outback can have weather ranging anywhere from cold and wet to dry and hot, so it's essential to pack a range of items to suit these ever-changing extremes. Aside from clothing, you should always pack hygiene items such as toilet paper, toothpaste, soap, deodorant and a shovel to dig a hole for your you know what.
5. Lighting
When camping far away from the city, it can quickly become very dark during the night. A campfire is always great, but it can only provide a limited amount of lighting, especially when you are somewhere isolated. It's best to ensure you have a means of finding your way through the darkness by using LED torches, electric gas lamps or even battery-operated lanterns.
6. Esky or Portable Fridge
4WD camping trips can often be lengthy depending on the location, which is why it's best to have a sturdy fridge or esky to keep all your food fresh. There is nothing worse than not having any cold beer or food that has spoiled due to being left out.
7. Washing/Storage Tub
You might be thinking, this doesn't exactly sound like an essential? But try washing your dishes without a dedicated tub, and you will discover that it's quite a difficult task. You don't need anything fancy, just a cheap tub will do the job, and it can also double as storage for any other 4WD extras you may have.
8. 4WD Recovery Equipment
4WD's allow you to get away from the crowds, but even the best drivers can get stuck in soft sand and other challenging terrain. When heading off-road to isolated areas, make sure you always pack 4WD recovery gear.
To make it easier for yourself, it's a good idea to opt for a portable, lightweight option such as the Bush Winch Kit. As it doesn't require an electric motor to function, it will provide you with a failsafe way to extricate your vehicle.
The Bush Winch Kit
The Bush Winch leverages the power of your engine to get your vehicle out of sandy, muddy and icy ground. When heading on your next 4WD journey, ensure you take a Bush Winch kit with you, as well as all the essential 4×4 accessories.
Shop Outback Accessories
Anything can happen in the Australian outback, and you can sometimes be hundreds of kilometres away from help. By keeping your Bush Winch Kit at the ready, you can head out with full peace of mind that you'll be able to get yourself out of any sticky situation. Shop our full range of outback accessories here, or feel free to get in contact with our helpful team.